EXCLUSIVE JIMI HENDRIX COLLECTIBLE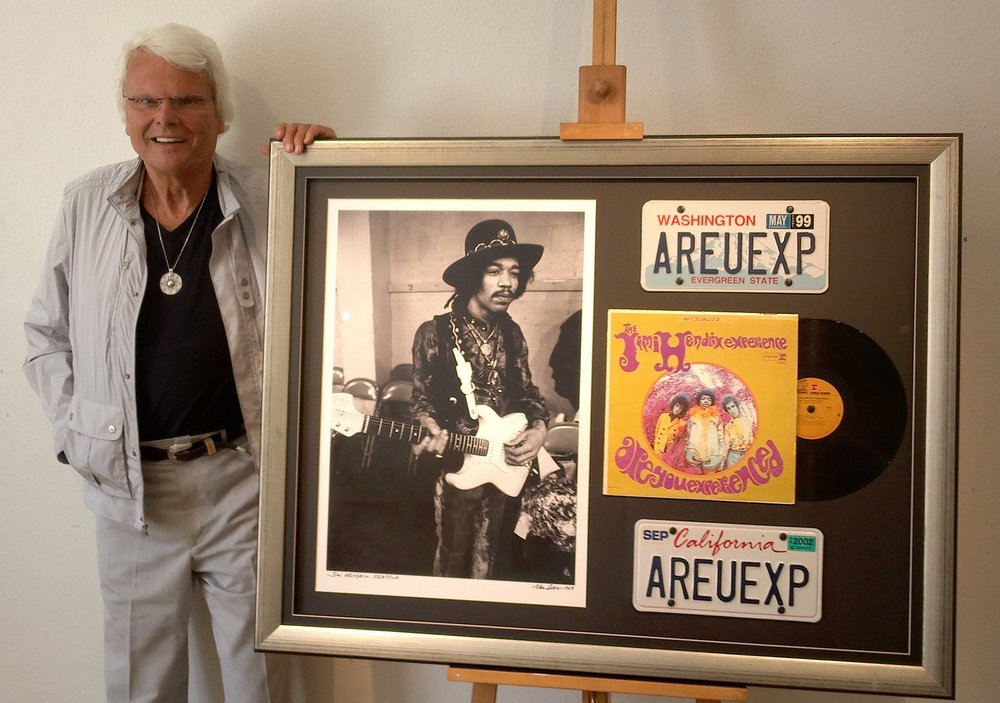 "ARE YOU EXPERIENCED"
is the 1967 debut album for The Jimi Hendrix Experience. It is ranked Nr. 15 in Rolling Stone's 500 Greatest Albums of All Time listing.

This setup features :1. The original 1967 album and vinyl disc ;

2. Two pristine metal, personal car licence plates: "AREUEXP" – one from Jimis' home state of WASHINGTON and one from CALIFORNIA;

3. ULVIS ALBERTS photographed "Jimi Hendrix backstage in Seattle at his 1968 "Welcome Home Jimi" concert. Photo size is 63x43.5 cm (24.8 x 17.12 in), signed by the artist.

Frame size 118 x 91.8 cm (46.46 x 36.14 in) weight 12 kg (26.455 lb). Museum quality anti-reflective ultra violet protective glass.
This assembly is one of a kind and cannot be duplicated.The ultimate collectors' item for the Jimi fan.
Contact: